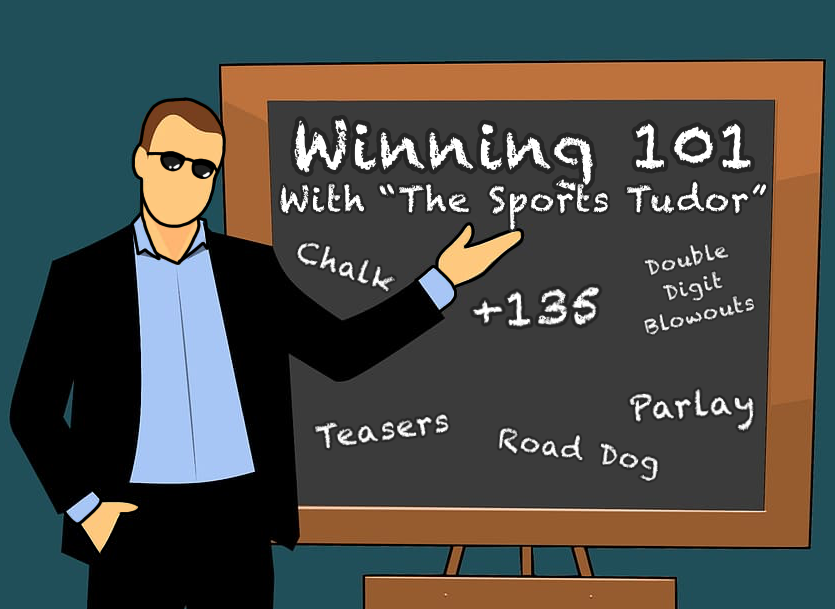 Chris Tudor
Chris Tudor "The Sports Tudor" is here to teach you one thing, and one thing only! How to consistently WIN! Chris grew up playing sports beginning at age 3! He was a multi-sport athlete who then turned his sites toward coaching following his playing career. Now he is taking all of the sports knowledge that he gained from playing, coaching and watching sports, along with his abilities to crunch the numbers to give you the A+ advantage you need! It is time to take Vegas to School with "The Sports Tudor"!
FRIDAY NIGHT PAC12 FOOTBALL IS HERE! GET THE PAC12 LK/YR +3 NBA and 1 CFB BONUS WINNERS FOR $20.NHL POWER PLAY +4 BONUS WINNERS IS LOADED AND READY TO SCORE.
GUAR TO WIN OR CORRESPONDING NEXT DAY PLAY FREE
Packages available from Chris Tudor
Free play from Chris Tudor
SPORTS TUDOR'S FREEPLAY FOR FRIDAY
NCAA BB Kansas/ST.Johns UNDER the total of 157pts.

Back to school SATURDAY before NOON ET, 11:00AM Central.