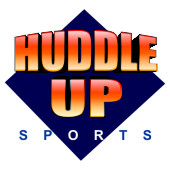 Huddle Up Sports
Jim, the man behind Huddle Up Sports has become known as "Big Johnson" in the world of sports betting. He's been professionally handicapping for over 13 years and playing for 23. He's become a monster force in the business since taking over Huddle Up Sports 4 years ago. Although he's made money for thousands of people in baseball and basketball, he excels in football. "The Huddle" understands how important Mondays are, so we start working on Monday night games as soon as the lines come out. Besides dominating Monday night football, we also excel with our specialty, the High Roller Total. At nearly 80% last year, the High Roller Total is well worth the small investment as you'll get all our regular winners plus the easiest total on the board.
Huddle Up Sports
Saturday Ready
We're Back and red hot
9-5 BIG Plays (5-2 Locks 4-3 High Roller Totals)
Saturday Ready

Thursday Lock Loser Texas
Thursday HRT Winner NY Yankee/Seattle under

Wednesday Lock winner Oakland
Wednesday HRT Loser Toronto/Boston over
Tuesday, stubbed the on our lock and HRT. Today we bouce back!
Monday Lock Winner TB
Monday HRT loser Mil/Pitt over
Sunday Lock winner Washington
Sunday HRT winner Washington/Cincy over
Saturday Lock winner Milwaukee
Saturday HRT Winner NY Yankees/Boston under 7'
Friday Lock winner Washington
Friday HRT Winner Cubs/Baltimore over 10

*************
Regular Update
MLB Guaranteed 500,000* Grand Slam Lock
+
3 MLB Best Bets
Lock wins or Sunday is free
*************
High Roller Total Update
Guaranteed MLB Atlanta/LA Dodgers HRT
+
3 MLB Best Bets Totals
High Roller Total wins or Sunday High Roller Totals are free

Open a FreePlays account and we'll give you a 10% bonus on deposits over $200.